when Gwyneth and Gala sat on a bench
06 December 09
This is one of this epic pictures that will always make me smile.
Because I wonder what was I thinking right in that moment.
Gwyneth
was real fun to talk to.Specially when I forgot the name of her
second child and swap it for a clever "them" rather than re-name him as "Kiwi" or
other tropical fruit.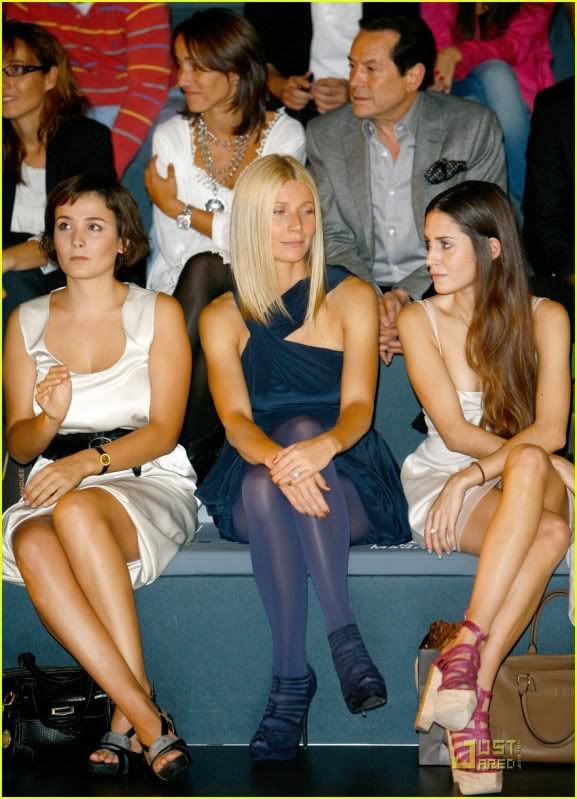 Madrid Fashion Week( srping summer 2010),sept 09.
front row @ Adolfo Dominguez
pic JustJared
131 Comments