VIVA MEXICO!
17 May 10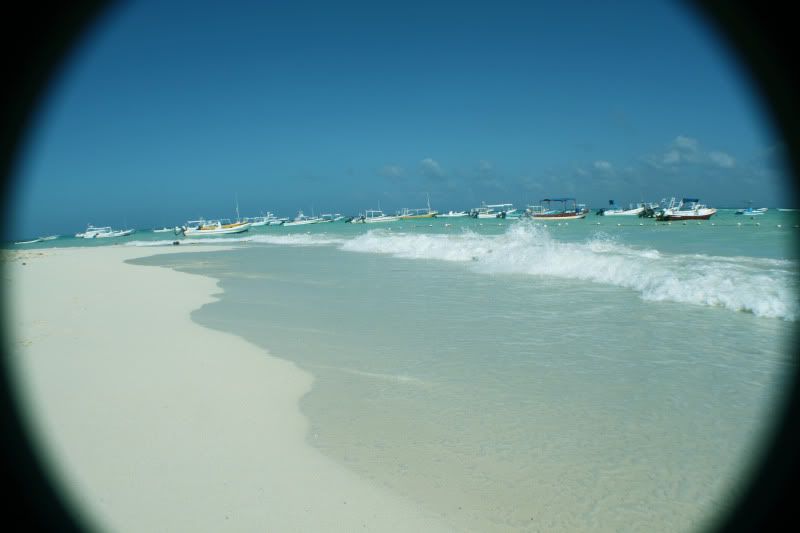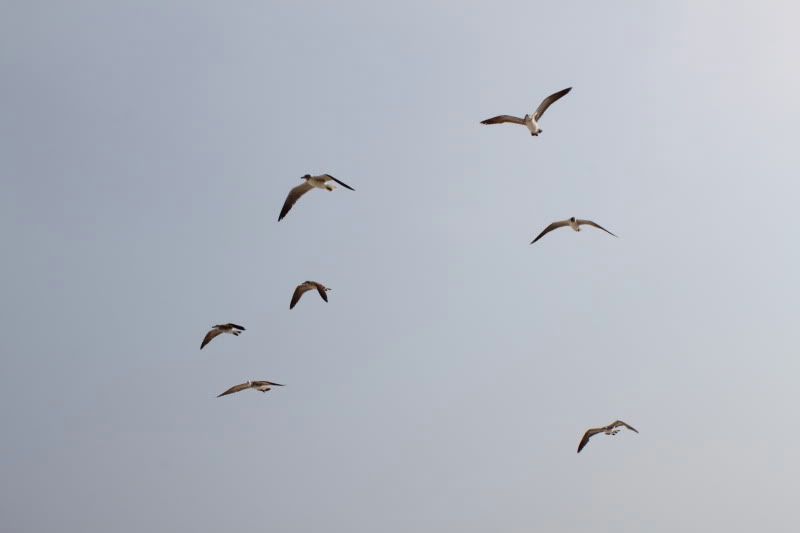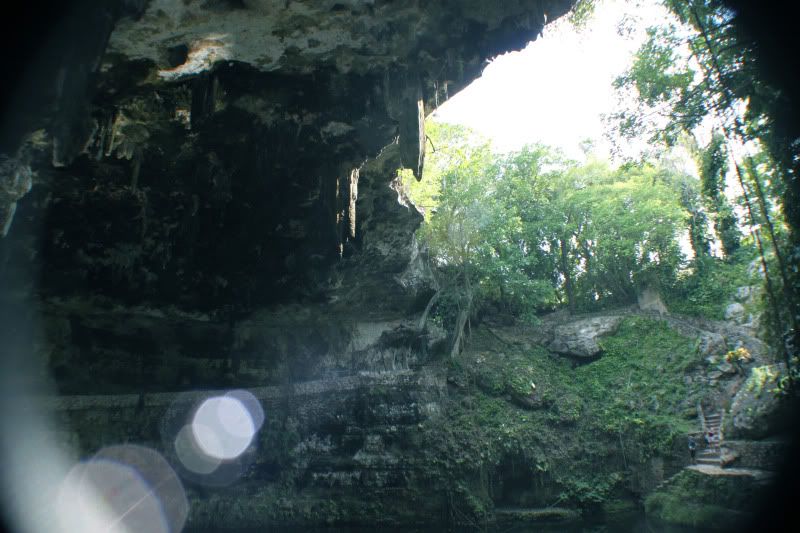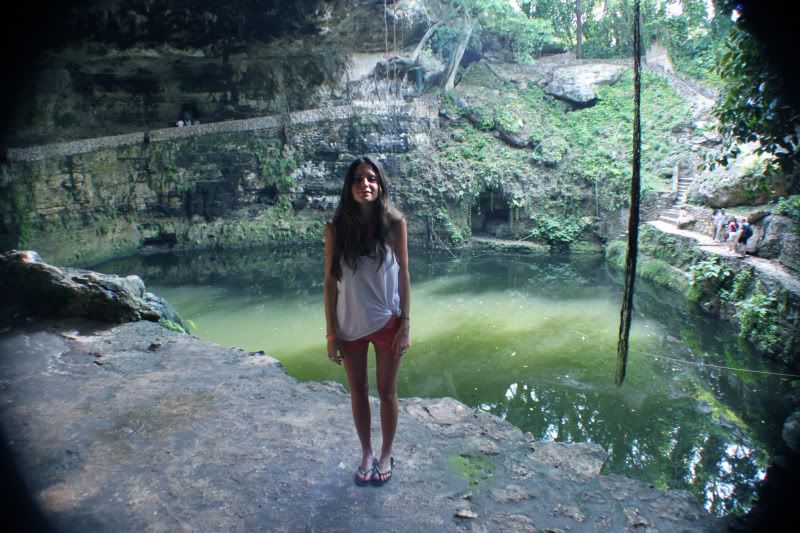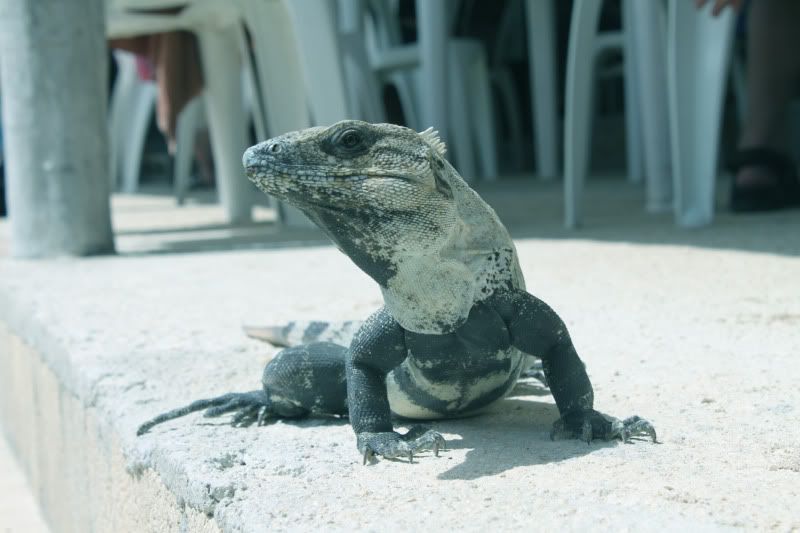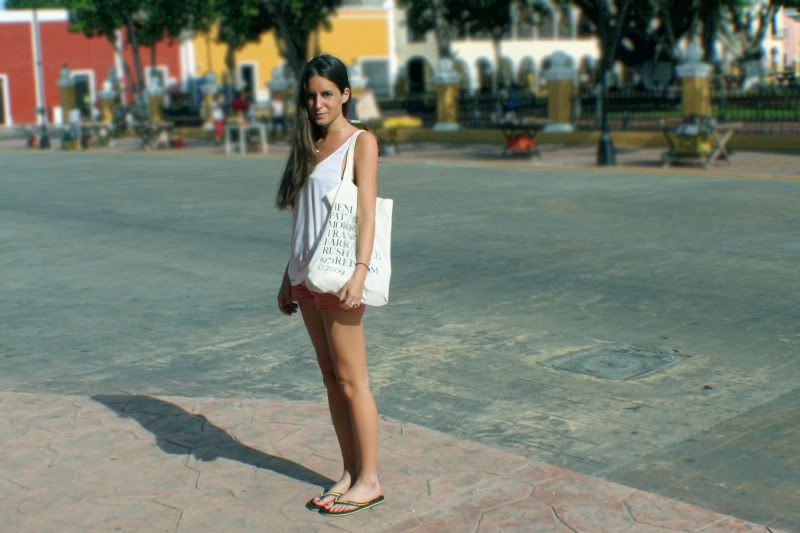 TopShop Boutique top, American Apparel shorts ,Reiss carrier bag and Marc Jacobs flip flops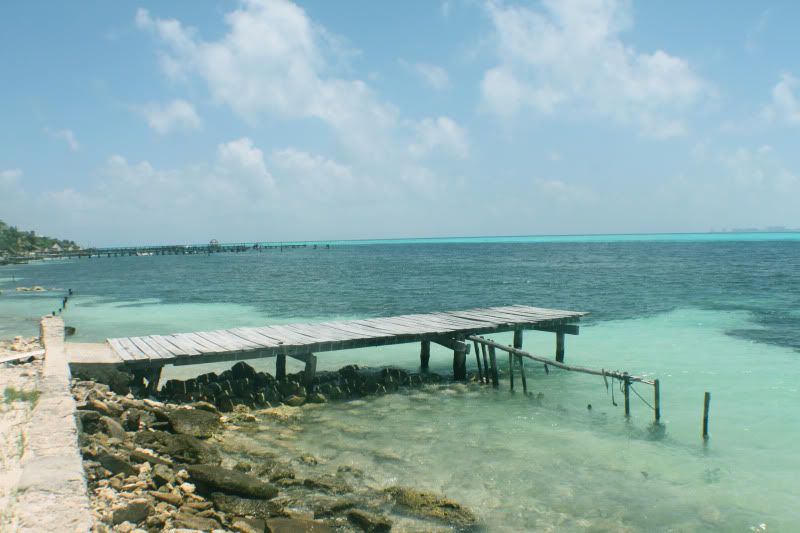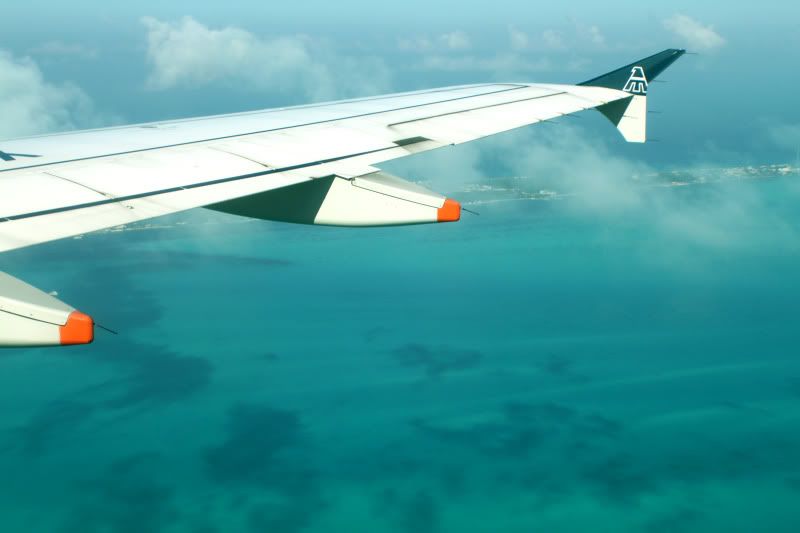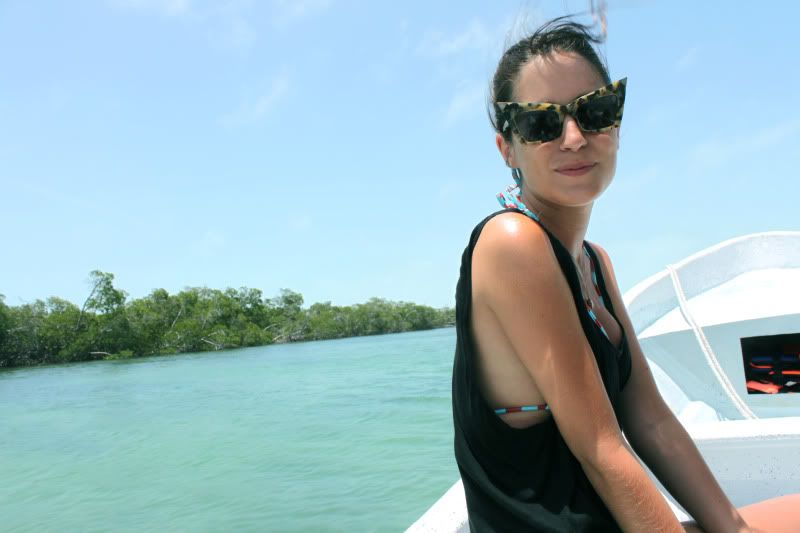 TopShop Boutique top and American Apparel bikini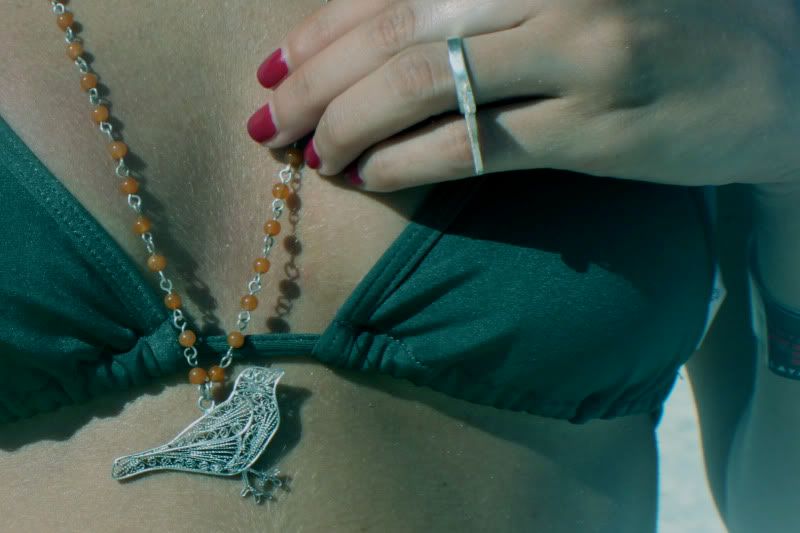 bikini American Apparel and necklace by Joyeria Amandina
Two beautiful girls from Merida run a jewelry project called

AMANDINA

! and they travelled
5 hours to show me their beautiful hand made pieces using the Yucatan technique..amazing!
If you wanna see more about their projects please visit their
Etsy
store.
(they deliver anywhere around the globe so do not miss a chance to discover a complete different way of working silver).
Dos encantadoras chicas de Merida son las encargadas de este proyecto, JOYERIA AMANDINA.
Piezas realizadas a mano en plata con la tecnica del Yucatan.
Muy amablemente viajaron mas de 5 horas para visitarme y mostrarme su preciosa coleccion de joyitas que esta inspirada en la naturaleza y que toma al gorrion como principal animal de inspiracion. Estuvimos charlando de este antiguo metodo y no tan conocido por muchos que no somo de la region y descrubri cosas maravillosas sobre la tecnica de la provincia donde comenzo la extincion de los dinosaurios miles de anhos antes.
Si vosotros tambien os habeis quedado con las ganas de ver y saber mas sobre este proyecto
no dudeis en pasaros por su tienda Etsy (realizan envios a cualquier parte del mundo.)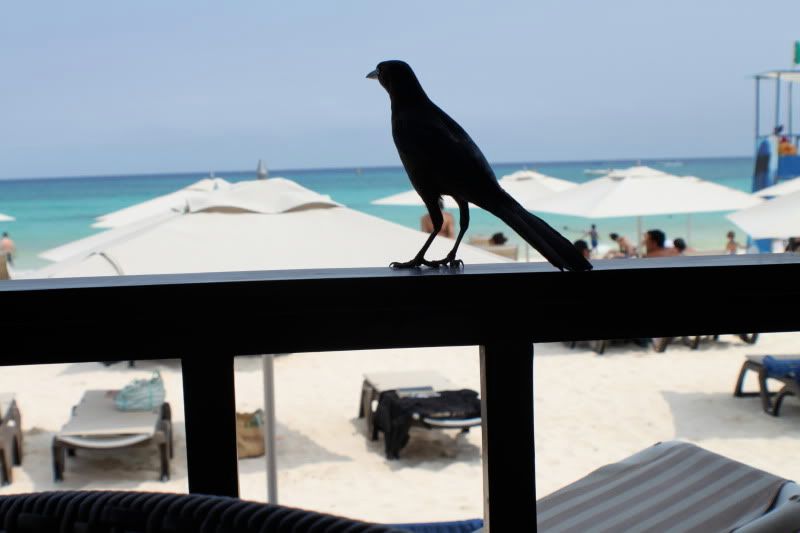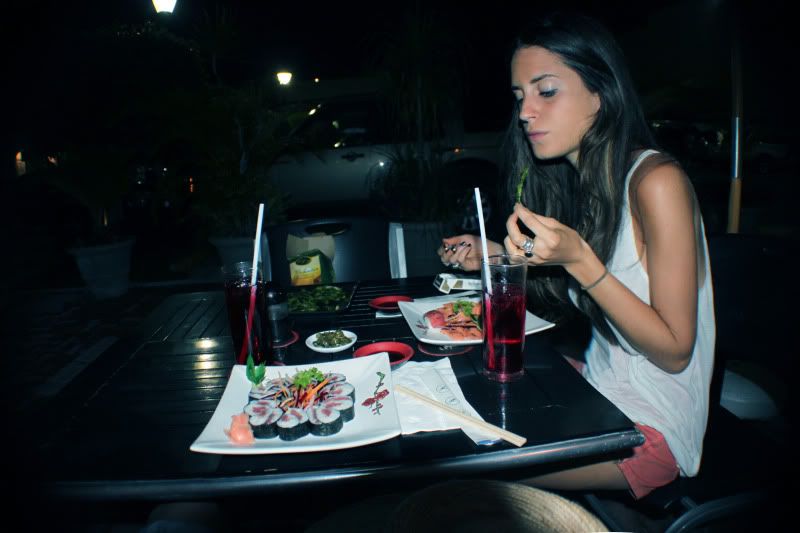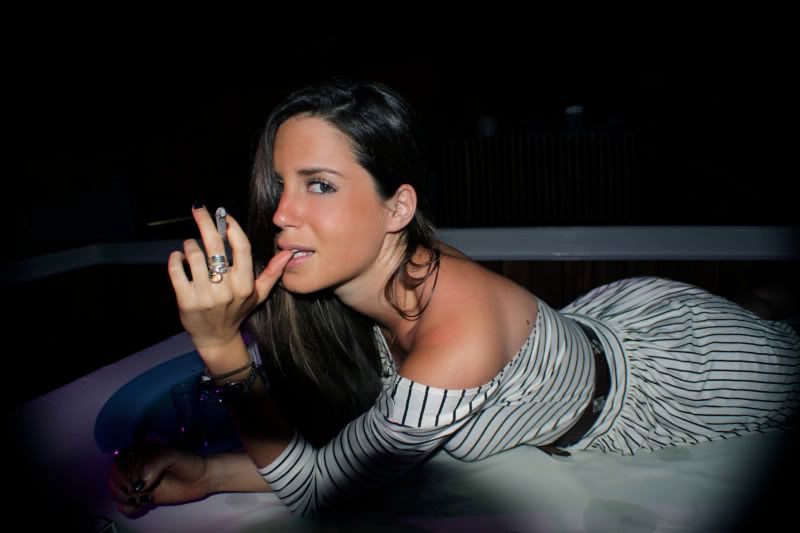 TopShop dress and vintage belt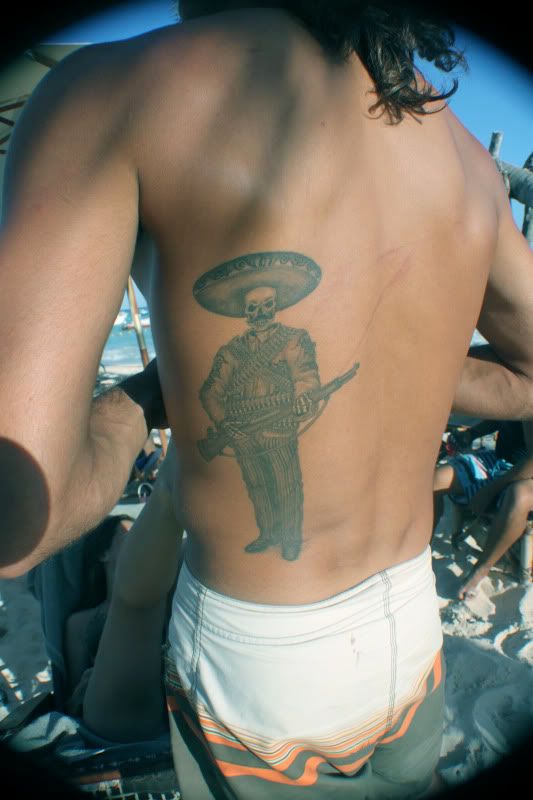 Mexico,Mexico lindoooo de mi corazon!
I Am in love!
For those who haven't noticed yet! I'm in deep love with a country wich I was meant to have
visited long time ago,
and only last week I made the dream come true.
For several years I had friends there and I had been invited many times before but only now I managed to scape for enough time to discover a country with a beauty waiting to be discovered through my own eyes.
This images are only a few screen caps of sweet moments during our stay in Playa del Carmen and Tulum…were
Chichen Itza
revelaled its magic, and we swam in Cenotes and stroked wild dolphins while snorkeling…
Also gotta mention the boys at
Deseo
and
Basico
,one of the trendiest places to hit in Playa…What an amazing crew of hotties that made our stay in Playa unforgettable!
Then we moved to Jalisco,to visit my dearest friend Ines in Guadalajara, a city that made a big impression on me and were I almost passed out when I tried Tortas Ahogadas and learned how to hit the tequila bottle in the mexican way!!!
I still can't cope to think I'm back in London…I just miss
Mexico so much!
,
what i've learnt and seen there has made me think about many things twice..
And of course i know I'm still missing loads of places as Cholula,DF,Vallarta,Tijuana and Chihuahua but…I'll be back very soon!
Big thanks to all he beautiful people that looked after us during this amazing trip!
Ya en tierras Inglesas…sigo pensando cada dia en lo feliz que he sido durante mi estancia en Mexico,para mi el regreso ha sido demasiado rapido y eso que por momentos este viaje parecia imposible de llevarse a cabo entre la interminable situacion de la nube de polvo volcanico y con tantas complicaciones a posteriori…
Finalmente llegamos,lo vivimos y hemos vueltos siendo nuevas personas…
Y…Que mas puedo anhadir sobre mi reciente viaje a
Mexico
que no haya comentado mil y una veces via
Twitter
??
QUE LO AMO! y ellos saben muy bien que querer y amar tiene un significado bien distinto!
La verdad es ,que nunca espere enamorarme perdidamente de una cultura que, aunque lejana en el mapa a mi me parecia muy cercana!
He aprendido a enchilarme hasta las orejas y a adoptar las "gringas" como mi nuevo manjar favorito.
Nuestro viaje comenzo recorriendo la peninsula del Yucatan,donde en Playa del Carmen conocimos a gente maravillosa como los chicos del
Deseo
o del
Basico
(los spots mas trendy que no te quieres perder en Playa) que nos ensenharon mucha cultura mexicana y que nos mostraros nuevas formas de disfrutar el Tequila o el Mezcal(bebidas tipicas de Mexico).
Pisar el suelo que esta bajo los cimientos de
ChichenItza
ha sido,para mi, todo un momento a recordar en la vida.(El 21 de Diciembre del 2012 esta mucho mas cerca de lo que creemos!). Tulum nos deleito con la exclusividad del paraiso terrenal donde uno puede olvidarse de todo…absolutamente de TODO! y los banhos en los Cenotes fueron algo fascinante y unico.
Posteriormente subimos a la provincia de Jalisco,para quedarnos y descubrir una ciudad encantadora,Guadalajara. Donde estuve en companhia de mis amigos,en especial mi preciosa Ines ,que durante los anhos no ha cambiado absolutamente nada y que parece que compartimos la pasion de viajar y reencontrarnos en paises distintos cada vez.
A otros no los veia desde hace bastante tiempo,y tan solo parecio que nos hubieramos visto hace 2 meses!.
Nuestras peripecias en Guadalajara nos llevaron a asistir al partido de las Chivas (toda una experiencia!!) a un concierto de Pepe Aguilar y a intentar comer todo lo que pudimos en
Tacos Providencia
…(despues de sobrevivir a las tortas Ahogadas..)
Nos falto el TequilaExpress pero tambien nos quedaron por descubrir muchos lugares de Mexico.
Proximamente Cholula,DF,Puebla,Tijuana hasta Chihuahua!
Muchas gracias a todos aquellos que formaron parte de nuestro viaje,y que nos mostraros un Mexico muy distinto al que viene en las guias.Animo a todos los que no conozcais este precioso e increible paraiso que hagais las maletas y os marcheis en cuanto podais!
89 Comments