The Jenifols x Peter Pilotto & Kippling
17 September 10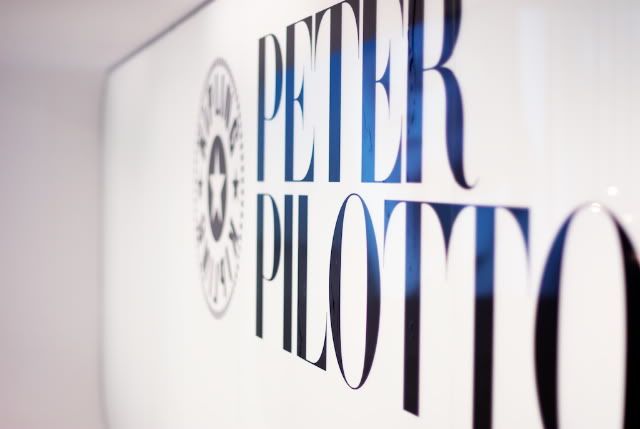 It was only yesterday night,and all I could do was to spend most of my time sitting on an
airplane,pulling glossy magazines close to my face while the turbulences shacked the aircraft.
I landed on thursday in Madrid,once again in less than a week!(record?) to attend some
events.The Jenifols(artistic name for our dj-band a.k.a actress Miranda Makaroff and
myself) were playing at the party Kippling was throwing out in the spanish capital.
The label teamed up with designer Peter Pilotto, to create a capsule collection to
die for! (check the amazing prints!!!) and we were booked to play at it!We enjoyed a lovely
evening, drinking fine wine and muching on canapes(or spanish tapas) and playing
some old tunes,and not so old ones by the end of the evening!When the event was over(I'd
like to thank everyone who popped by, "Y tu mama tambien" spanish actress
Maribel Verdu,and the rest of guest who showed their support),we
headed to Harper Bazaar's party ,which was full of familiar faces.
Im wearing: blouse by Stolen Girlfriends Club,vintage Levi's shorts, SportsGirl
stockings and Office shoes. Miranda is wearing:AA blouse top and own jewels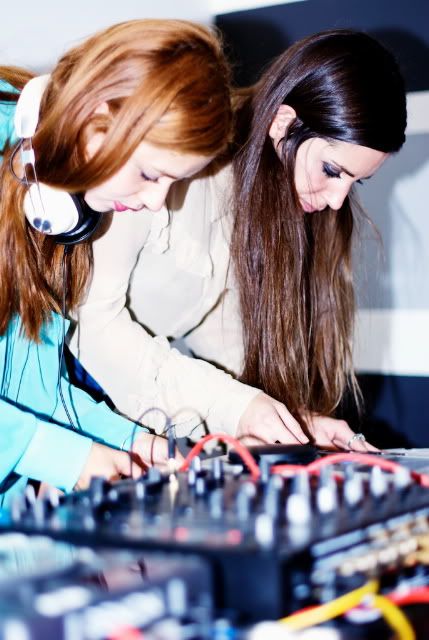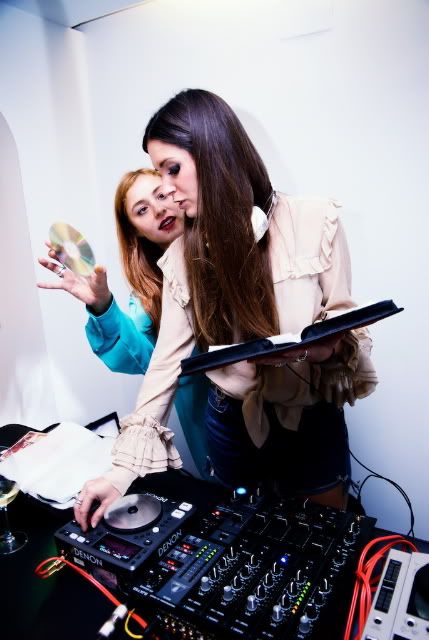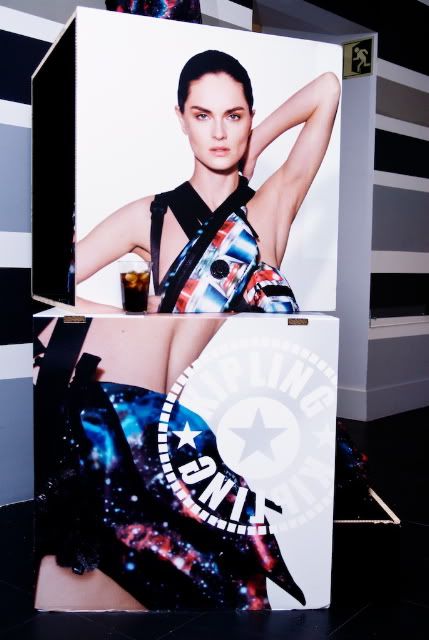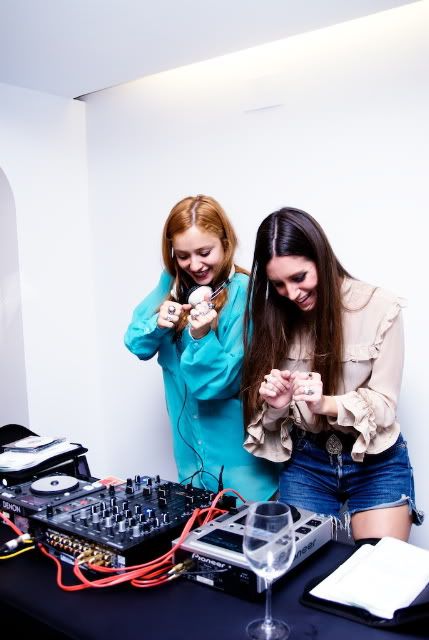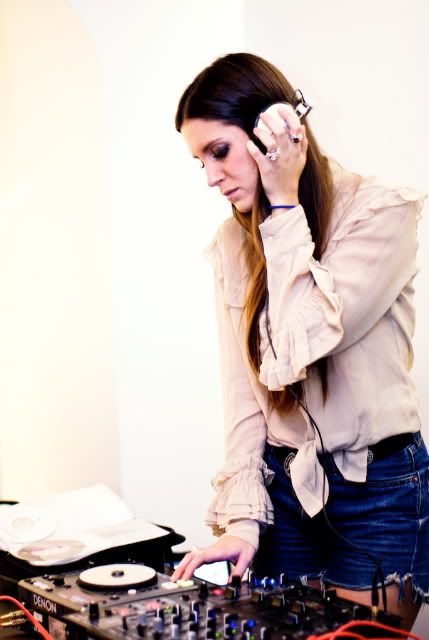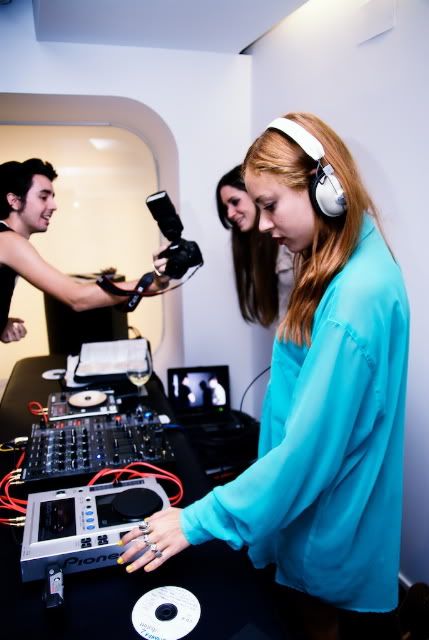 66 Comments