MyDailyStyle presents BRUNO!
17 February 09
 on the of the most stylish moms-to-be on earth.
Well now,she might be the most stylish mum,since 
healthy little baby-boy Bruno arrived on the 9th of February'09.
She wanted to let you know guys she'll be back soon,but
 for now,both are enjoying their time getting to know each other better.
Congratulations Mireia!!!
de las embarazadas mas estilosas del planeta.
Pues  oficialmente ahora,ya es una de las mamas mejor vestidas,desde
que Bruno llego al mundo el pasado 9 de Febrero siendo un bebe precioso y
muy sano!Ella queria que supierais que volvera pronto,pero que por
el momento ambos estan disfrutando de estos primeros momentos juntos,
y conociendose un poquito mejor.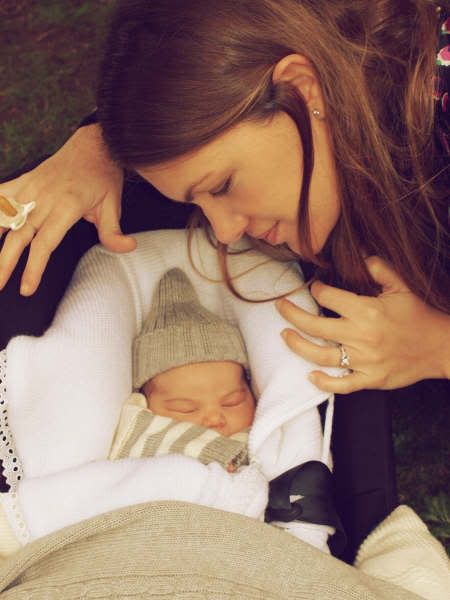 142 Comments