Look of the Day.97: a bit of the best bits
20 October 10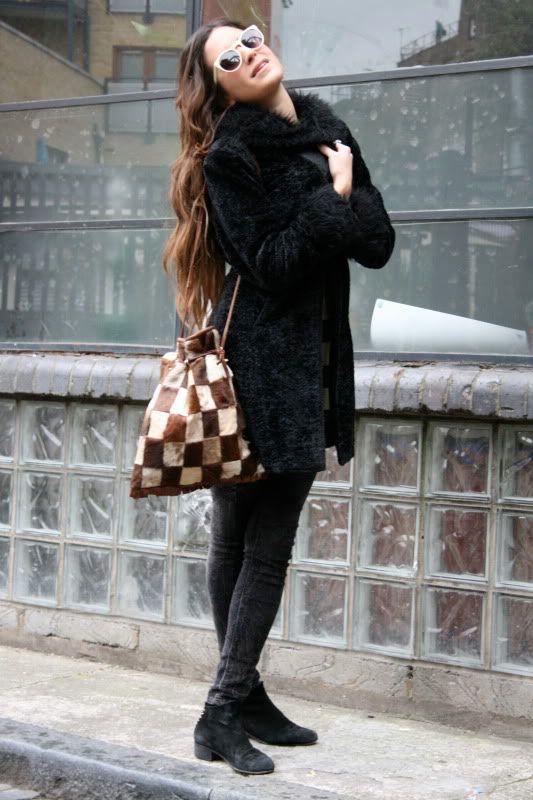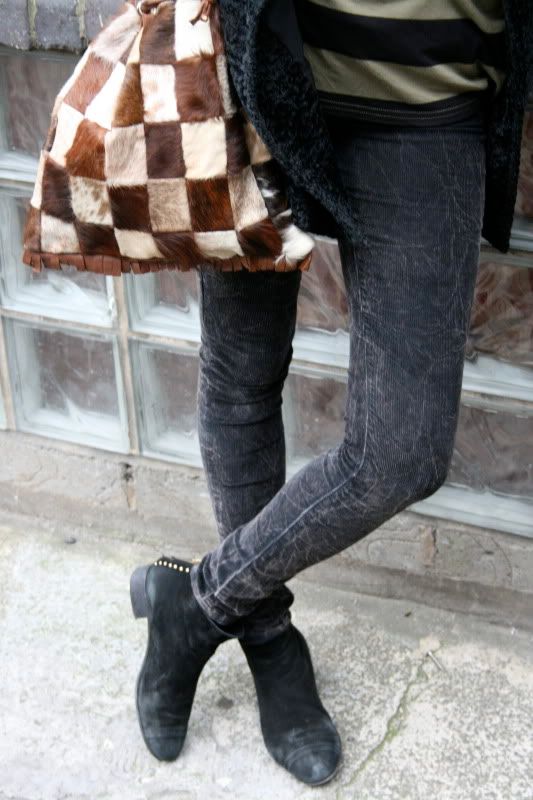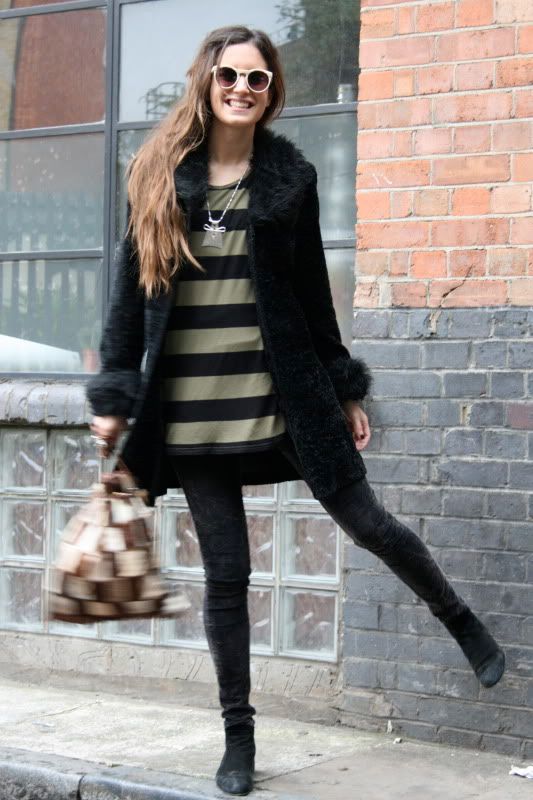 Wearing my all-time favourite
Beau Coops
boots…I am sooo in love with them!
Next season they come in pony skin(black and beige) and I'm getting them all cos I
literally live on them everyday!!! Paired with this amazing coat I bought last august
in the street down in Paddington(Sydney) where an old lady had a rack full of clothes
and I spotted this great 70s faux fur beauty! The jeans are the new
TopShop
corded
trousers I've been lusting for..even tho I've recently dyed them all in black! I found the
bad last sunday down in BrickLane and even it's a bit battered (like my boots) the bad condition makes me like it even more. Adds charisma to the bag and some great life to
it too, of course as you probably already know, my sunnies are my fav
1971
(
REISS
)
ones!!!The necklance is from a vintage shop in Madrid and the tee It's from H&M,
I got it during my last trip to Krakow,Poland while I was there working.
85 Comments