Look of the Day.93: kinky down Surry Hills
02 October 10
Back from Krakow(Poland) i'm still catching up all the images i've gotta upload on the blog,
but cannot wait any longer to share this fab images taken in Surry Hills, of one of
the most amazing trousers you have ever seen.I got them during my last trip to Sydney
last august(courtesy of my beloved Rachel who happens to be the creator of StyleStalker,
a Sydney based label, is also one of the most inspiring and amazing friends i've ever had
and i feel her as my sister! yayy). Those pants belong to
StyleStalker
's upcoming
2011-collection,that would be launched in November 2010. I've seen the whole collection
and I'm literally shitting my pants! I Cannot wait to have in my hands all the pieces.
(nice job Rachel and SueAnne!!!) Unfortunately you wont be able to get them
before that, but you can
pre-order them now
HERE
.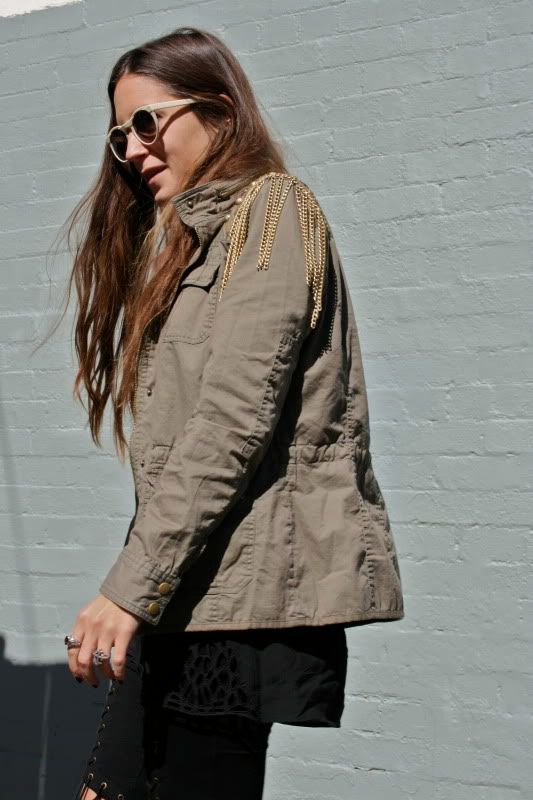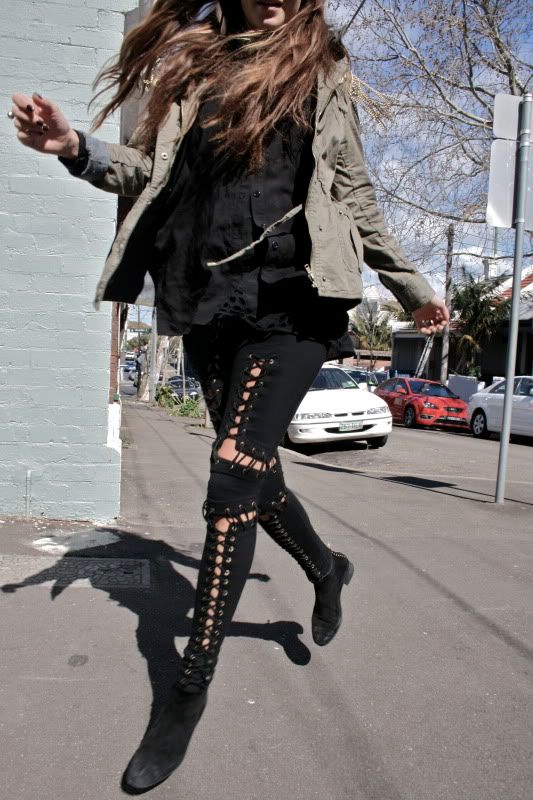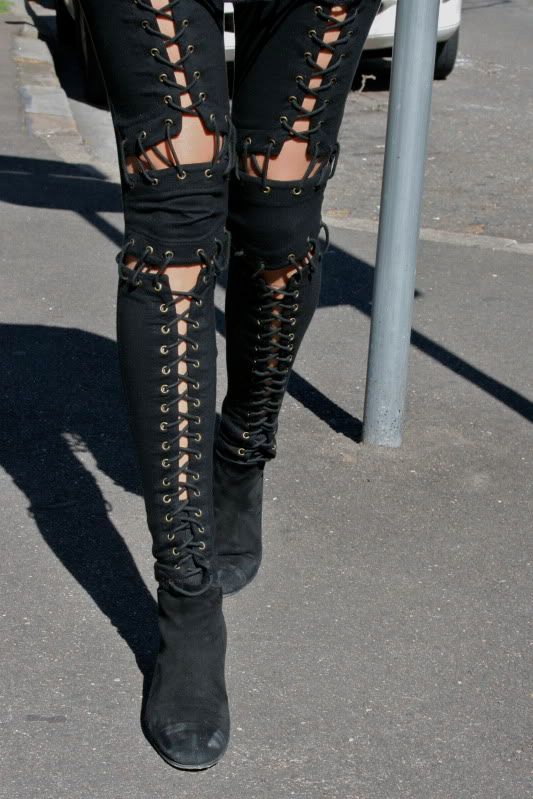 Acabo de regresar de Krakow(Polonia) y todavia estoy preparando todas las imagenes
de estas ultimas semanas,pero mientras tanto no he podido resistirme a compartir
estas fotos tomadas en Surry Hills(Sudney).Estos pantalones tienen que ser
unos de los mas comentados de la historia desde que los consegui en mi ultimo
viaje a Sydney donde tome estas fotos, desafortunadamente, no estaran a la venta
hasta Noviembre pero ya se puede encargar por adelantado a traves de la
web de

Style Stalker

(gracias a mi querida amig Rachel,
que aparte de
haberse convertido en una importantisima persona en mi vida es toda una
maquina en potencia y la creadora junto a SueAnne de StyleStalker).
Yo no puedo esperar a llevar todas las piezas de su nueva up-coming coleccion…
os va a enamorar! Yo ya estaria haciendo click, porque van a volar muy rapido!!!
Para pedido contactar AQUI.
pants by STYLE STALKER
boots – Beau Coop
glasses-Reiss 1971
56 Comments