Look of the Day.90: I light my own fire now
06 September 10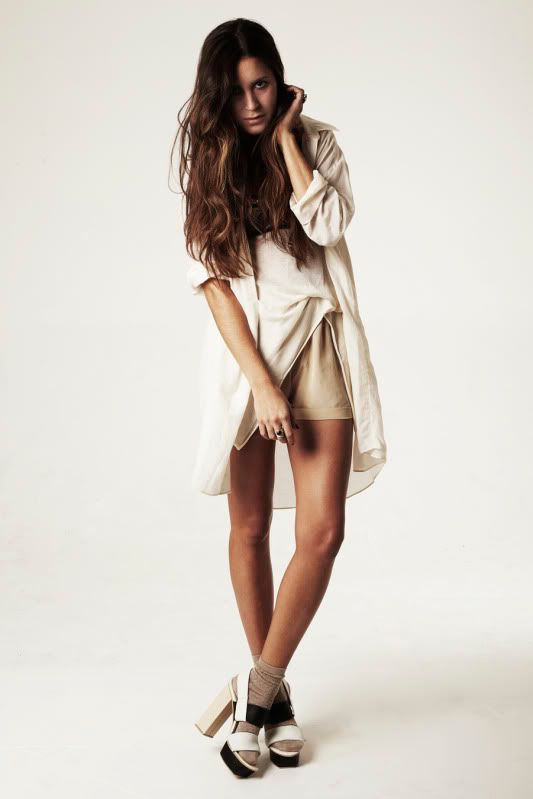 wearing: Bonds Tube-Bra, Nom*d- jacket, Camilla and Marc – briefs
Back in London town. I've spent like a million hours sleeping.
the jet-lag has been hardcore but i'm glad to be back home. there's so much going on
for next few days. For those in Madrid while Vogue's Fashion Night Out, remember we
are dj-ing at Karen Millen's shop so please pop by for some styling tips and to dance with us!
Meanwhile i'll prepare the images from NZ and AUS.
De regreso en Londres. Con un jet lag de campeonato. Y una tristeza enorme que invade
mi corazon. No dejo de pensar en todo lo que he dejado en Sydney,pero feliz de recordar que
volvere mas pronto de lo que yo me podria imaginar.
Las imagenes las tomo el fotografo Daryl Orillaza,para la editorial que realice para Pages Digital en Sydney.
Para los que esteis en
Madrid
durante la
Vogue Fashion Night Out
, recordar que
Miranda
y yo
estaremos pinchando en la fiesta que se celebrara en Karen Millen,c/Jorge Juan 9.
(mas info
aqui
) Os esperamos para bailotear y yo personalmente os aconsejare como llevar las piezas de
la nueva coleccion y crear divertidos estilismos.
96 Comments