Look of the Day.41: nude is the new black
27 April 09
Haven't you fallen in love with
NUDE
ages ago????Well if you still are not
convinced 100%…this summer will not have any excuse!Mix&match…:D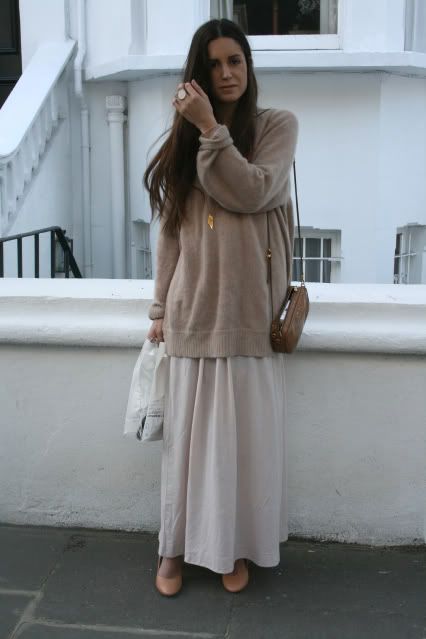 Since I've got sent this lovely ring and bracelet from jewellery designer
ELENA CRUZ
,
I haven't been able to stop wearing them.Currently you can only purchase 
her pieces in Barcelona and Menorca but now also ONLINE too.
Elena's pieces fitted me perfectly and are handmade and worked in sterling silver. 
They have a bohemian touch that is very sophisticated at the same time.
To have a look at her pieces or buy click
HERE
.
Desde que recibi este anillo y brazalete de la disenhadora de joyas 
ELENA CRUZ
,no he podido
dejar de llevarlas.Con toques bohemios y hechas a mano en plata,los disenhos de Elena
se convierten en el toque perfecto para  tus estilismos veraniegos.
La mayoria de las piezas tienen motivos florales grabados tambien a mano,

y se fabrican en diferentes tallas.
Si quieres saber mas acerca de la coleccion y comprar online haz click
AQUI
.
Y para los que vivais en Barcelona podeis pasaros por
"Como agua de mayo" 
C/Argenteria, 43 08003 Barcelona
C/Banys Nous, 17 08002 Barcelona
L'Illa Diagonal Avd. Diagonal, 557 2a planta local 12 08029 Barcelona
149 Comments