Look of the Day.187: First day in Crete
03 August 12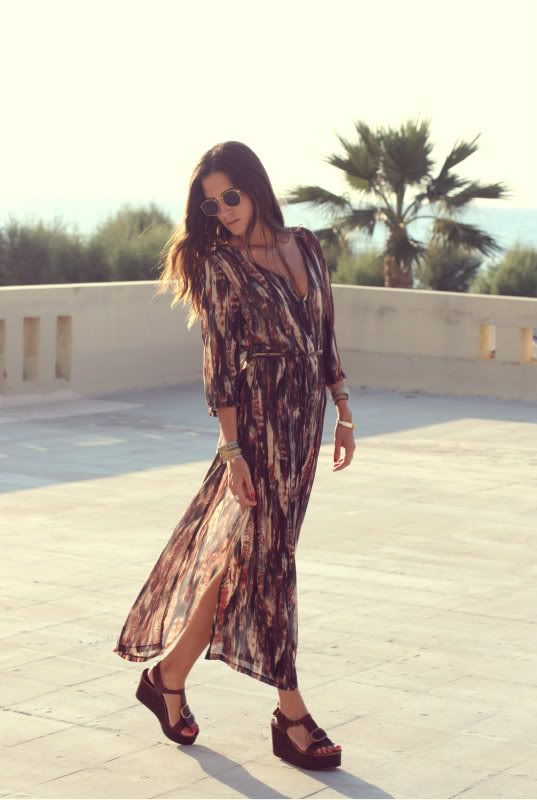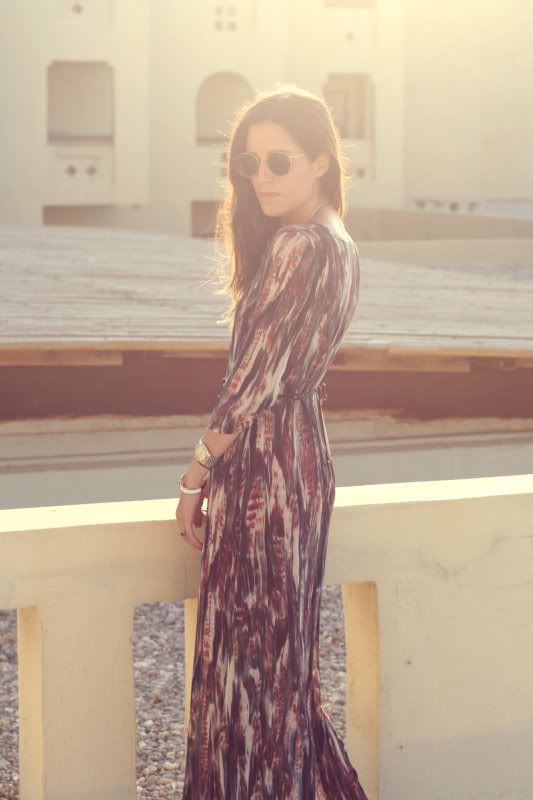 We arrived last tuesday in
Crete
to finally get to enjoy some well deserved holidays. Since my last trip to
Mykonos
with Louis Vuitton in june, we really wanted to come back to
Greece,
so this was a great opportunity for us to discover another amazing greek island. So far we have been on road trips all over the place, enjoying the most beautiful beaches and gorgeous food. On my first day, I wore a
Goldie London
dress paired with
Pedro Garcia
wedges, vintage RayBan glasses and "G"and cross  necklace by
NunaBasconBcn
. I can't wait to share it all with you, and my favourite spots so far. To keep updated with my trip follow me on
Twitter
, Instagram or
Facebook
for live updates and pictures.
Al fin he podido comenzar a disfrutar de mis tan esperadas vacaciones al sol. Desde nuestro ultimo viaje a Mykonos, donde nos quedamos prendados de Grecia, no pudimos sacarnos de la cabeza la idea de volver a estas islas paradisiacas en pleno mediterráneo. Por ello esta vez escogimos Creta, y desde que aterrizamos el martes pasado no hemos parados de viajar de una punta a la otra en excursiones a playas afrodisíacas disfrutando de una gastronomia maravillosa. En mi primer día llevo vestido de Goldie London
con sandalias de
Pedro Garcia
, gafas RayBan vintage y colgantes de
NuncaBasconBcn
. No te pierdas mis aventuras en directo en Instagram,
Twitter
y
Facebook
.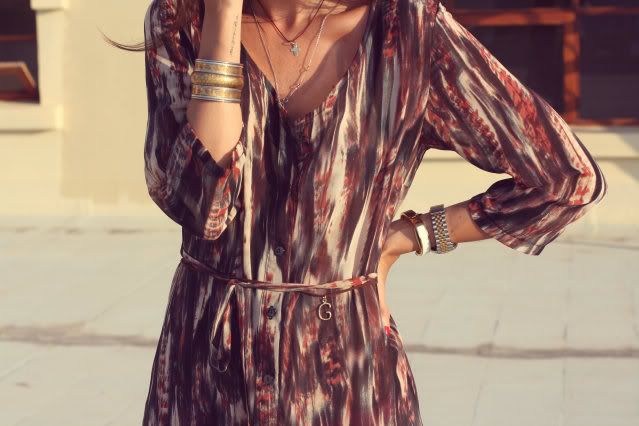 48 Comments