Look of the Day.183: flowers from Corsica
14 July 12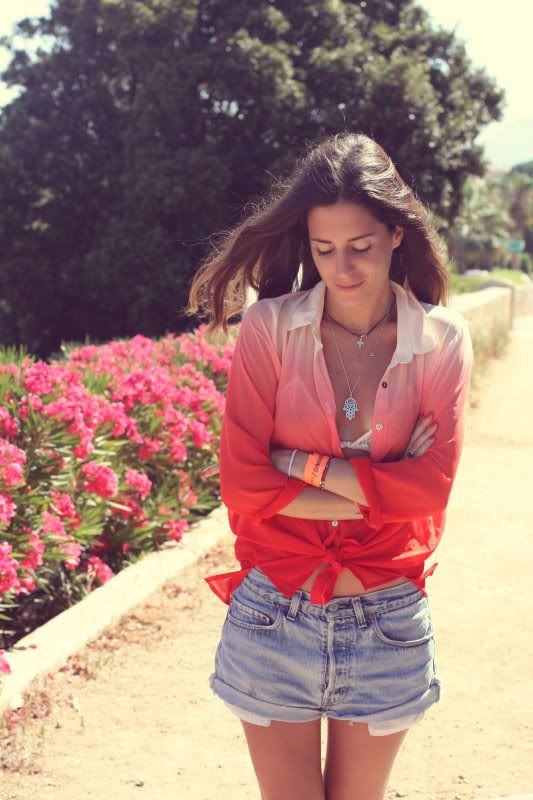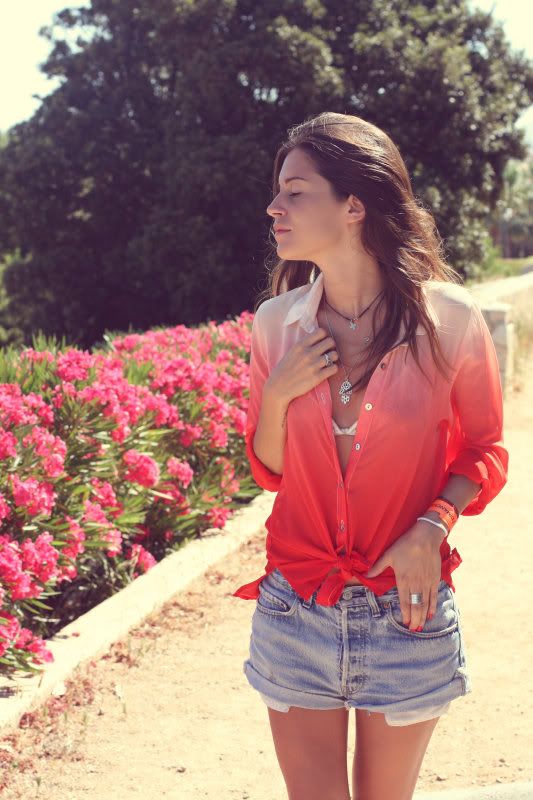 And finally back in english soil after a brutal and intense week of work! Spent the last few 48 hours in front of a camera and riding a bike and a boat around Amsterdam. (Follow my adventures on
Instagram
!
) Now back home trying to recover before i'm jetting off again. Next time, don't miss out my dj set with Miranda at the Who's on Next
Vogue party
in Madrid the 18th of July! :) Pictures taken in Calvi (Corsica) during the
Calvi on the Rocks festival
. My shirt is from
Goldie London
, Top Shop bra,vintage Levi's with
River Island
sandals. "My  chihuahua bites" nailpolish by
Opi
.
Cross necklace is from
NunaBasconBcn
.
Por fin he regresado a tierras inglesas, para relajarme durante todo el fin de semana y recuperarme de la locura de los ultimos dias en Amsterdam, filmando y de shooting en shooting por las calles y canales.
Sigue mis aventuras en directo en Instagram!.  El dia 18 de Julio, la niña Miranda y yo estaremos poniendo musica una vez mas juntas en la fiesta de
Who's on Next
de Vogue España en Madrid, no os lo perdais! Estas fotos son del fin de semana pasado cuando estuve en Calvi(Corcega) durante el festival de
Calvi on the Rocks c
on Diesel. Mi camisa es de
Goldie London
, shorts vintage de Levi's, esmalte de uñas "My chihuahua bites" es de
OPI
.
Las sandalias son de
River Island
y mi collar de cruz dorada es de
N
unaBasconBcn
.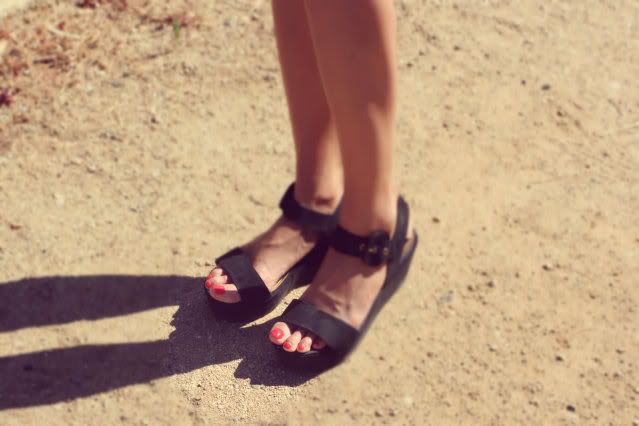 50 Comments