Look of the Day.142: my xmas knitwear picks!
16 December 11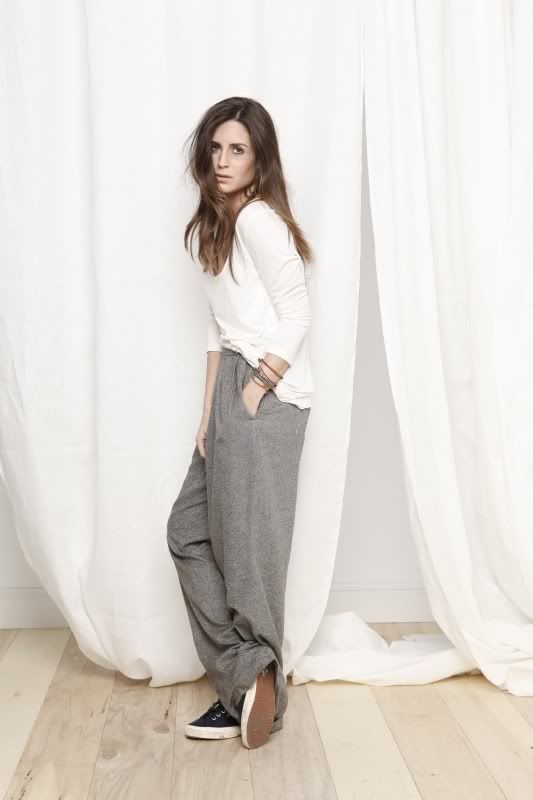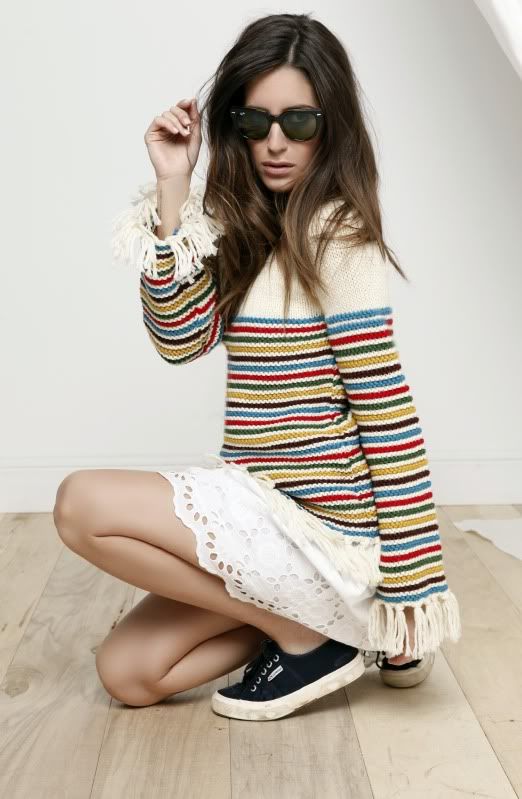 All images courtesy of R.Romay
We all love online shopping, specially me. I´m really into finding out about new places where to find my "musts" and everytime i discover a new one i tend to call all my mates and share the secret info! So last week I found a spanish online store called

Forumshop

, that stocks clothes from some of my favourite brands such as Paul&Joe, vanessabruno, Manoush (I recently wore one of their dressed for a shooting), Twinset or Ash

to name a few! The best bit is that it was extremelly easy for me to shop online and see all the product (I normally find this a bit confusing) because they create every season a LookBook to be able to see all the garments they sell featured in looks, and in two seconds i was going ga-ga for the Sonia by Sonia Rykiel boots, the fringy leather pants by Isabel Marant, a jumper from twenty8twelve or the new parfum from Comme des Garcons,  but finally made up my mind and went for the gorge tailerd baggie wool trousers from Paul&Joe, combined with a Zara top and my brand new pair of Supergas (LOOOVEEE)  and for the also Paul&Joe amazing big knitted jumper. If you wanna find out more about this shop you can follow them on Twitter and Facebook too!
A todos nos encanta eso de comprar por internet, y sobre todo porque recientemente y en estas fechas es lo mas comodo y fácil de hacer en vez de esperar imposibles colas y de nunca terminar de encontrar aquellos objetos que necesitas. Surfeando en internet, el otro dia encontré una de esas webs que son una joyita y que una vez la pruebas lo primero que quieres hacer es ir corriendo a contarselo a  todas tu amigas, y así hice despues de descubrir que

Forumshop

cuenta con muchas de mis marcas favoritas como Twinset, Manoush, Paul&Joe, vansessabruno o Ash entre otras! Lo mejor de todo es lo fácil que es de ver el producto gracias a su Lookbook donde cada temporada te muestran las piezas mas interesantes que tienen. Despues de unos minuto yo ya estaba decidiendo que pedir, la cosa estaba dificil, desde las botitas de Sonia by Sonia Rykiel, los pantalones de flecos de Isabel Marant un jersey de twenty8twelve o un nuevo perfume de Commes des Garcons… al final y despues de mucho pensarmelo, lo que más necesitaba ahora mismo era algo para combatir el frio y me decidí por dos piezas de lana, unos pantalones super comodos de pinzas de Paul&Joe que he combinado con un top de Zara y mis nuevas Superga(las aaaamooo!!) y un jersey de la misma firma con vestido de algodón blanco y el nuevo modelo de RayBan METEOR!! Si quieres saber más sobre esta firma puedes visitar su Facebook o Twitter oficial!
48 Comments