Look of the Day.126: lady gala
08 August 11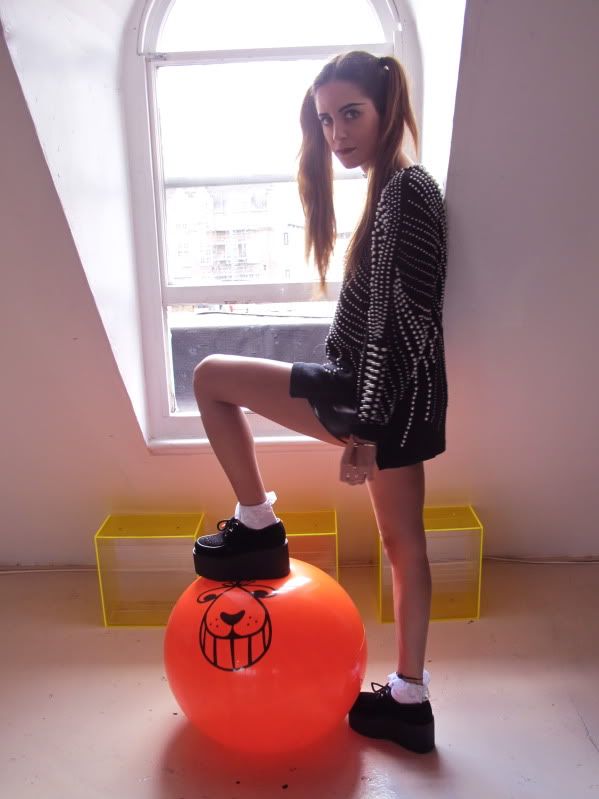 platform Creeper, pvc skirt and vintage jumper. 
My bestie
Miranda
is here in London with me to spend the summer like every year. Yesterday we had  one of those grey and rainy sundays with nothing to…and after watching a trillion B movies we decided to play a bit of
"How about you dress me up instead"
. The game consists in doing a total "make over" to the other person, in this case was Miranda's turn  to dress me up however she wanted. And lately, she's been all over "
cyberdog vs 90s neon-gothic
" style…imagine my face….hahahaha, and here is the outcome… we decided to call it Lady Gala, for the iconic
Formichetti's Gaga-outfits.
.. and yes, i think we all should get out of our shells sometimes and try out new stuff, even if it doesn't really match with who we are…is good to see which other characters you could also be..specially from someone else's eyes…
75 Comments