Look of the Day.101: Stop, Look, Listen
25 December 10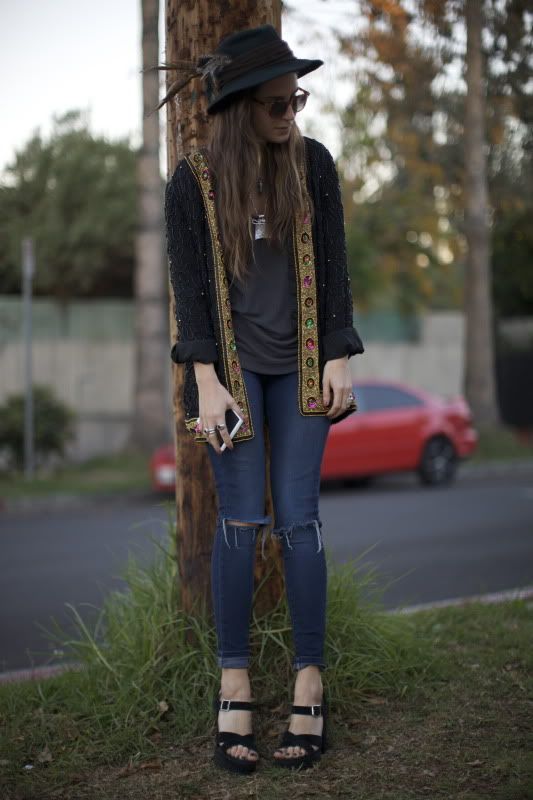 This photographs were taken by
Mar Peidro
in Los Angeles last November.
I'm wearing
vintage jacket  and hat from a second hand shop down in Mission(SanFrancisco), TopShop jeans, Office shoes, and COS teeshirt.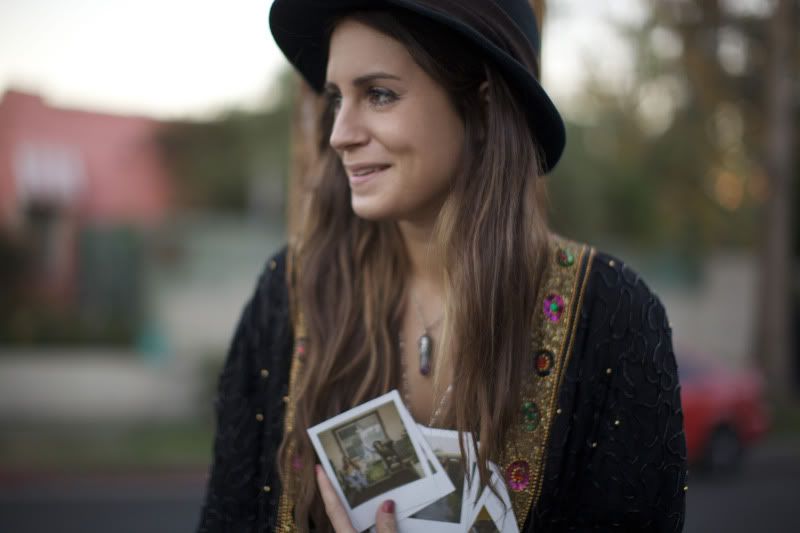 Landed safe in Sydney after 3 days stranded in Heathrow. Half of me is very happy to be back here, with this wonderful hot weather, with my family and of course.. my amazing friends.. God! I've missed them so much! It's amazing how can you get to meet people who live so far from you and end up bonding so much with them like if you've known them since ages ago! But my other half is upset to have left my other family back in Europe and my London friends, which I totally adore! Luckily we had time to celebrate a little pre-Xmas dinner on sunday at my place, and enjoy each other's company before we all departed back to our homes/countries. I really wish everyone a beautiful Christmas Day. and for those like me who also celebrate the 24th, enjoy your presents and family dinners. Merry Merry Christmas everyone!!!!!
69 Comments