Henley's regatta 2009
03 July 09
After a week of celebrations(
Pelayo's bday
) yesterday we all went to the
 Basically,since 1839 people sit in front of river Thames with 
Panama Hats on and have drinks and food while they see the rowing races.
Is an unique english day-out that no one should miss if you are around!
Desde 1839 se celebra esta exlcusiva regata ,donde la gente se sienta a la orilla 
del rio Tamesis con gorros de panama y disfruta de las carreras a remo bebiendo
y comiendo.Es sin duda una cita de lo mas inglesa que nadie se deberia perder!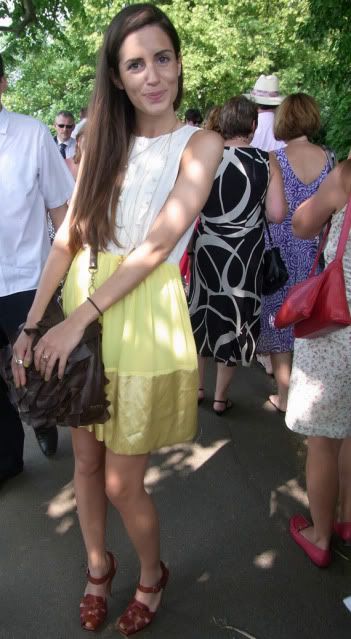 shoes-Marni
I'm sorry for the lack of
"Look of the Day"
but lately I'm very busy and 
can't get on hold of any proper or better quality pictures. Apologies.
Siento mucho que ultimamente no pueda subir "

Look of the Day"

pero pronto
podre volver a hacerlo en cuanto estas atareadas semanas finalicen,y parece mentira 
pero tengo muchas ganas de poder empezar a disfrutar de las vacaciones de verano!
65 Comments