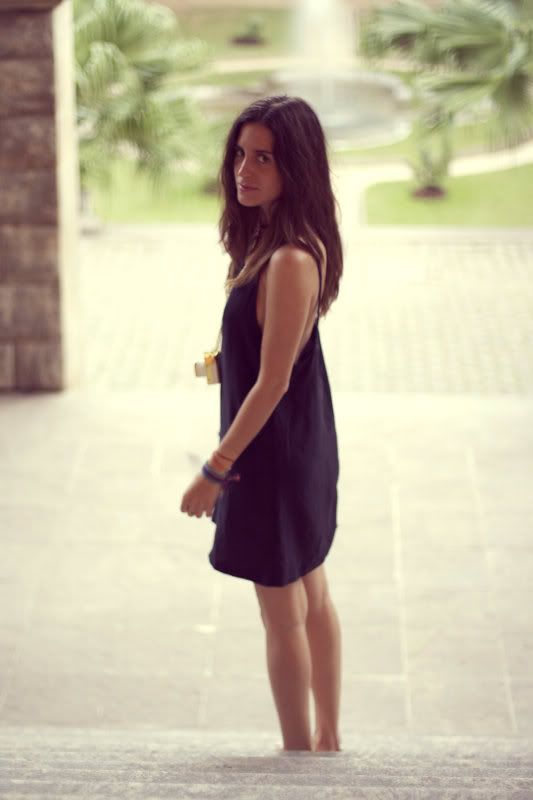 Before starting to bombard with the Mykonos pictures which are amazing I wanted to share another look from my recent trip to
Rio de Janeiro
. This might help you get an idea on what to wear while visiting a hot country feeling comfy and stylish at he same time. My friends from Rio took me to visit
Parque Lage
, an amazing place where the likes of Snoop Dog and even Pharrell Willimas have filmed their famouse Beautiful video clip! It's gotta be a must visit while you are in town. I'm wearing dress by LA brand Reformation, Asos sandals, Diana lomography camera,
NunaBasconBcn
necklace and brazalets.
Antes de comenzar el bombardeo de imágenes de mi fin de semana en Mykonos con LV quería compartir otro de los looks que use durante mi reciente viaje a Río de Janeiro. Mis amigos cariocas me mostraron el Parque Lage, un lugar mágico desde donde se puede contemplad El Cristo y donde Pharrell Williams y Snoop dog filmaron su famoso video clip "Beautiful". Para la ocasión llevo vestido de la firma californiana Reformation, sandalias de Asos, collar y brazaletes de
NunaBasconBcn
.