Let me introduce you to
Eleonora Carisi
, the gorgeous fellow blogger and also shop owner. She is the coolest import since pizza and pasta, and I normally don't big up things unless I know it for a fact. We were reunited at the
Park Hyatt hotel
in the italian fashion capital for the exclusive event that
Stefanel
was throwing, and things got only better when I spotted old friend
Bryanboy
who was there too!!! It was friends reunited for another fashion cause and the gossip and laughs didn't stop(we literally looked like some characters from 90210 the original series). Between glasses of italian wine and aperitivo, Bryan snapped this pictures (below) of Eleonora and myself trying to "impersonate" each other, we did a pretty good job, right?. Stefanel clothes are simple perfect for me, for their earthy colours which Im obsessed with and they feel sooo nice when you wear them...Is truly all about the fabrics that they use, so soft and so much linen, i could live on them forever! I was sporting an Stefanel total look for the occasion.
Esta es mi amiga la preciosa fellow blogger
Eleonora Caris
i
, aunque para muchos ya conocida, es sin duda la nueva mujer del momento en Italia. Indiscutible reina del estilo en su pais natal. Siempre divertidisima, nos volvimos a encontrar en el evento que la firma italiana Stefanel realizaba en una de las suits del hotel
Park Hyatt
en Milan este miercoles pasado. Entre vinos y canapes, me tope con mi otro viejo amigo, BryanBoy y ya se lio el trio de las marujitas! No pudimos resistirnos y hablamos de todo lo sucedido estos ultimos meses, viajes, romances y demas... y entre una y otra tonteria Eleonoa y yo nos dispusimos a imitar la una a la otra cuando Bryan agarro la camara para inmortalizar una serie de fotos graciosisimas ya publicadas en su blog. Fue una tarde genial, con ese sol Milanes pegando fuerte y que yo tanto extrañaba, mientras disfrutabamos de las nuevas propuestas de Stefanel que tiene unos
tejidos y colores exquisitos y totalmente afin a mi gusto.
Para la ocasion yo lleve un total look de la firma.
Milan, March 2012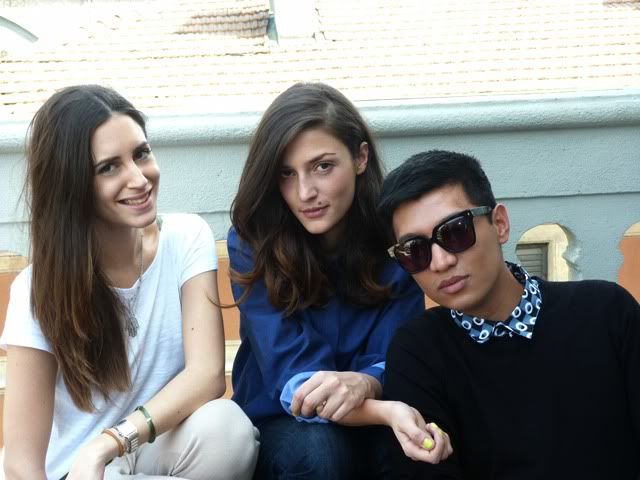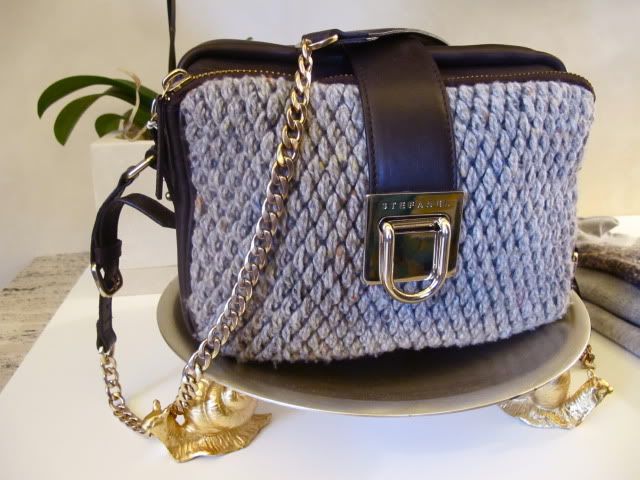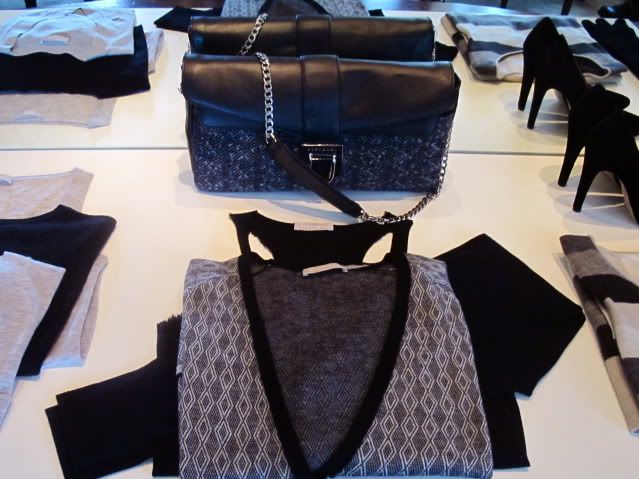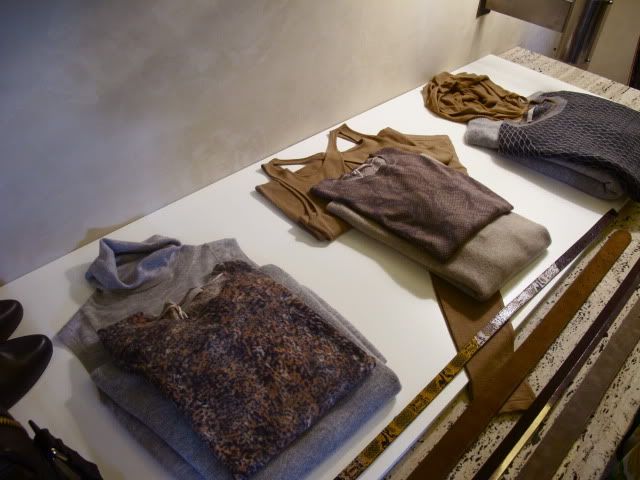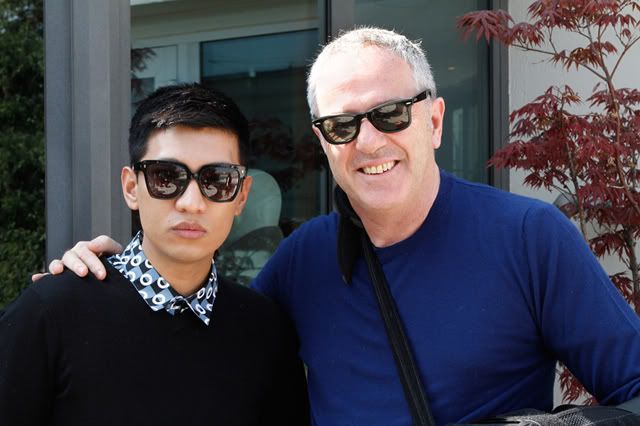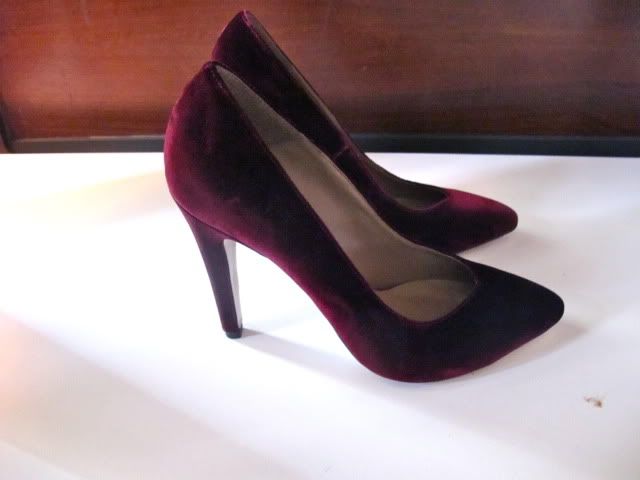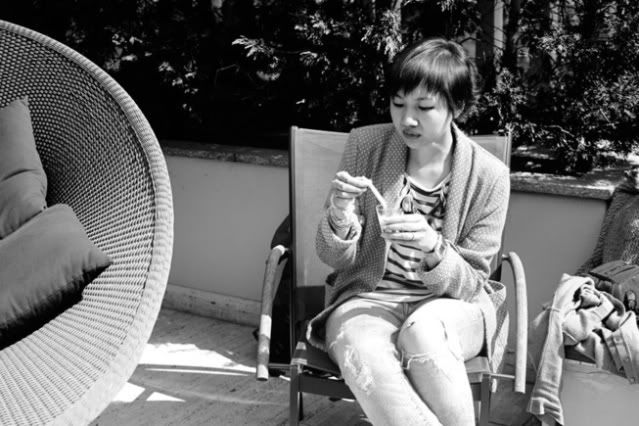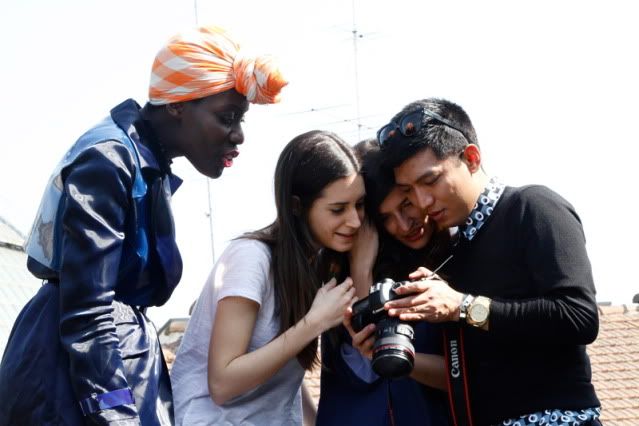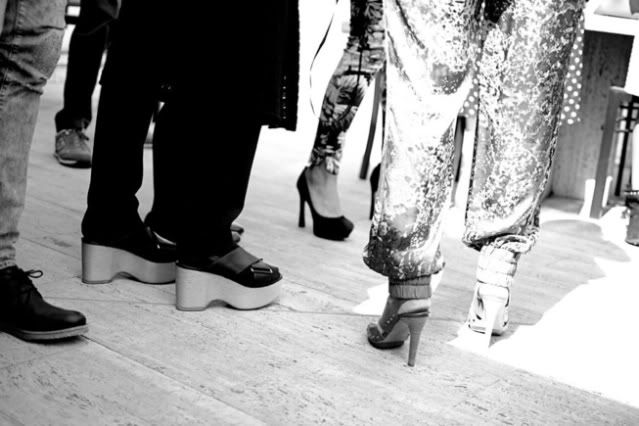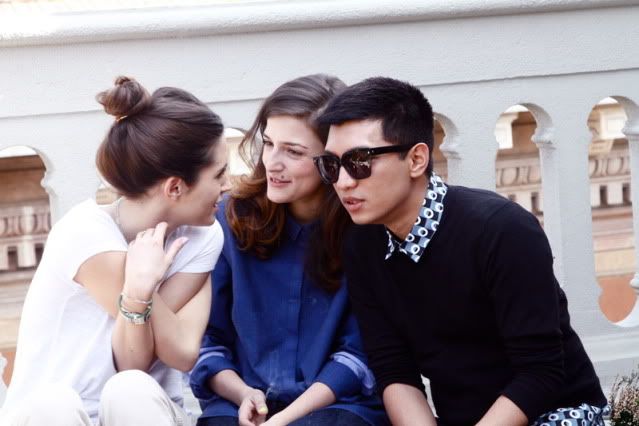 All pictures by Bryan, Stefanel, Grazia.it, Marian Kihogo and myself